Service Wave is our work ticket management system, which allows us to track and manage issues in our buildings and facilities. Requests for services relating to campus buildings, recycling, and custodial should be made via Service Wave.
Click below to access Service Wave:

How do I submit a service/repair request?
1. Select your facility/campus: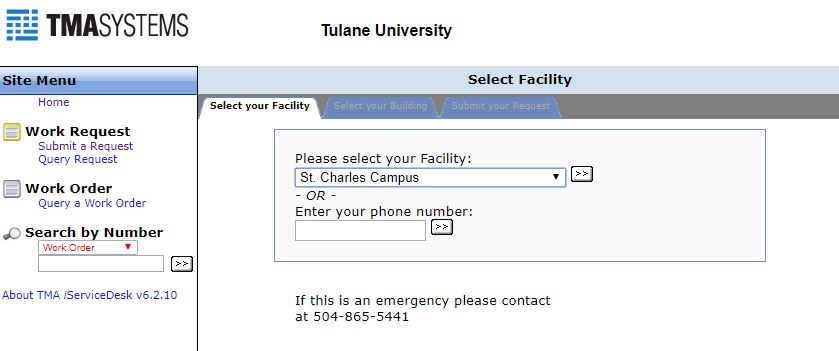 2. Select your building: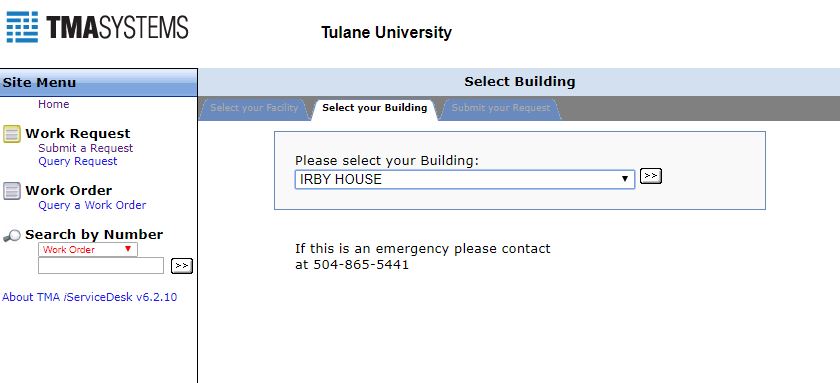 3. Complete the request form:
Only areas in yellow are required. Use the drop down menu under "AREA" to select the room number where the service needs to be provided. This drop down will display only the room numbers in the selected building. Provide detailed information regarding the service being requested.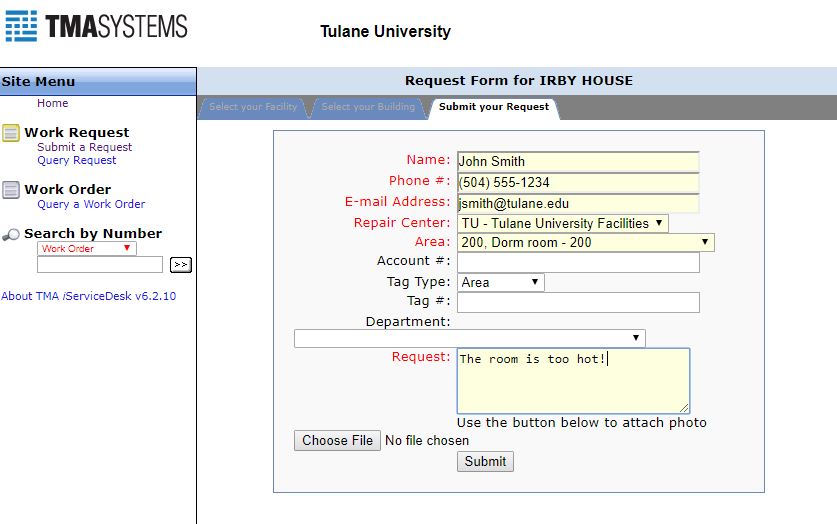 4. Click "SUBMIT":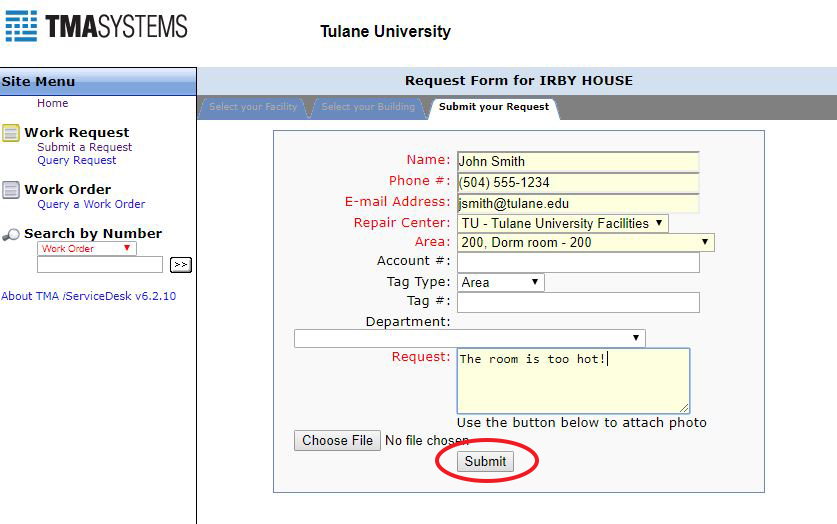 5. You will receive an email confirming your request and a technician will scheduled to address your issue.
When should I submit a Service Wave request?
   

Having problems with lighting, electricity, plumbing, walls, water, locks/card readers, air conditioning, or doors? Submit a ticket to servicewave.tulane.edu.

   

Furniture broken or in need of repair? Microfridge problems? Submit a ticket to servicewave.tulane.edu.
Locked out of your room? See the front desk of your residence hall for assistance.
Students can also submit Service Wave requests for common spaces, including communal bathrooms and study spaces in the residence halls.  If your student sees something wrong in a building or wants us to know of an issue they are experiencing, encourage them to put it into servicewave.tulane.edu.  This will provide them with a record that a ticket was put in and they will receive information about the request—when it was completed, what was done or if there's a delay due to a required part.
How do I check the status of a request?
If you wish to follow up on your work request, contact Campus Services by going to campusservices.tulane.edu and clicking on the green LET'S TALK tab on the right-hand side of the page. To help us identify your request, please include your work order number (TU-######) in the submission form.